Smart Products Suppliers: SmartOil | Dover | Arkema | Eastman | NuPro | Functional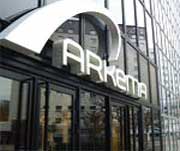 Arkema (France)
Global Producer of Specialty Chemicals
Arkema is a producer of chemicals headquartered in France. It was created after the restructuring of the chemicals business from a branch of Total in October, 2004.
The business covers specialty chemicals and advanced materials, with 3 business segments - High Performance Materials, Industrial Specialties, and Coating Solutions - and globally recognized brands.
Arkema Scale in A Snapshot
As of 2017, there are 19,800 employees in 55 countries. The Group reports annual sale of 8.3 billion euros. There are 13 R&D centers worldwide, and a total of 136 production plants in Europe, North America and Asia.
About TPS & VPS Product Lines
Arkema has cummulated more than 40 years experience in thio-chemical professional technologies, occupying the leading position in thio-chemistry. The products include polysulfur (TPS) and vegetable based sulfurized product (VPS) series; which are premium EP additives for metal working fluids and gear oils. The two series are adopted by the various oil majors, natural gas companies and the vast medium and small business enterprises. The products can satisfy the most severe demand of modern lubricants. Also, they are of low odor, light color, safe to use, and environmentally sound; among them the active sulfur additive can react with metal promptly under low temperature, and the non-active sulfur counterparts are very stable, and pose almost no corrosion problem to copper.